AskMe4Date Review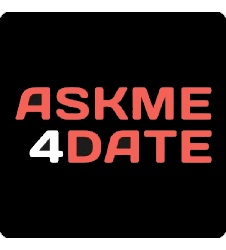 Top 5 Facts You Should Know About AskMe4Date
It has both free and premium membership.
There is a chat function.
An advanced search feature is available.
A 3-day trial is available.
Its focus is on a local singles meeting.
Who Uses AskMe4Date
AskMe4Date targets singles in the UK. However, the dating site has become popular globally and has a significant number of users from other countries. The safe and friendly environment has made it an appealing site for singles who are looking for like-minded people to connect with. Although it's mainly for seeking serious relationships, there are many people who also use it for flirting and getting hookup partners.
Although we couldn't come up with an exact figure when researching for this AskMe4Date review, the number of members on the dating site runs into millions. It is a large user base that makes it easy for the members to find their matches. Most people on the platform are between 18 and 40 years.
Registration and Profile Creation
Getting an account is super-fast and free. We did it in a few minutes when sampling the dating site for this review. Start by providing the required details, which include your age, location, and email address. You should also specify what you are looking for. AskMe4Date will then send you a 4-digit code to your email. It is a security feature to minimize fake profiles on the dating website.
When signing up for an account at AskMe4Date, you don't have to go through the hassle of creating a profile. However, to get the right match for dating, you should strive to fill up your profile. Details you can provide include your interests, your ideal partner, the type of relationship you're looking for, and more info about yourself. You can also upload a profile photo. Once you have an account, you can start browsing profiles of other members on AskMe4Date.
How Does AskMe4Date Work?
AskMe4Date is a simple to use dating site. The first step to take is to register and have an account. Make sure your complete your profile for you to achieve the best results on the platform. After verifying your email through the code sent to your address, you can start browsing members and chat with them.
You can choose to use the site either as a free member or upgrade to access more features. The free account limits your communication options. Furthermore, you can only do a full search with all the available filters if you are a premium member. Free members can only use the basic search.
Matchmaking
A good dating site should enable users to find the type of people they are looking for quickly. It is what AskMe4Date gives you through the advanced search filters. Free members can use the basic search. But for a better and more refined search experience, you can upgrade your account to use the advanced search option. You can look for members based on their age, height, hair color, eye color, and other similar physical features.
We tried to connect with some members when trying the dating site for this review, and it was easy to find specific types of users through the filters. In addition to the physical features, you can search members by their location. People interested in dating singles who are near them can use the location search to find them.
AskMe4Date App Review
AskMe4Date has one of the best dating apps in NYC. The mobile app, which is available on Android and iOS, has all the features available on the desktop version. You can view profiles, search for members, chat, and flirt with other users through the app. You can use the wonderful 'Locate Me' feature through the app to connect with singles in your area.
Members can also use the app to look for matches through a postcode. It makes finding people in your area easy. Overall, AskMe4Date seeks to connect members with other singles within their area code to promote local meetups and dating. It is, therefore, the best dating service for singles seeking to find someone within their area quickly. The AskMe4Date app makes everything easier because you can carry your phone anywhere.
AskMe4Date Features
Free services
Basic chat
Basic search
Matches on the homepage
Paid services
Viewing large photos
Full chat options
< p>Better customer support
Unlimited searches
Advanced search
Pricing Plans
This premium package for one-month duration costs 36.41 USD.
Pay 61.24 USD to be a premium member of AskMe4Date for three months and save 16 USD.
Make even more savings by going for this six-month package that costs 98.99 USD. You'll be saving around 20 USD each month compared to the one-month plan and around 11 USD compared with the three-month plan.
Pros
3-day trial
Good mobile app on both iOS and Android
Affordable rates
Advanced search
Simple registration
Large user base
Friendly environment
Free registration
Local meetups
Cons
Some fake profiles
Only paid members can access more useful feature
Default automatic renewal of membership
Some profiles don't have pictures
Comments on the Experience Gained from the Website
1 story
I got my partner through AskMe4Date, and we've been dating for two years now. It's a great platform for singles who are looking for a perfect match for serious long-term relationships.
2 story
The high number of users at AskMe4Date means that it was easy for me to find a match quickly. The advanced search filters made it possible to find my potential matches. I am planning to take a few of them for dates.
3 story
Long-distance dating can be a challenge. When I heard that AskMe4Date could help me find singles near me, I did not hesitate to sign up with the dating site. I've been able to connect with some beautiful singles in my hometown.
Experts Conclusion
AskMe4Date is a great site for singles, especially those that want to date within their area. The mobile app makes it even more convenient to make these local connections. Use the 'Locate Me' feature to find people near you.
FAQ
Is This Website Easy to Use?
Yes, AskMe4date is an easy-to-use website.
What's Unique about AskMe4Date?
It makes it easy for members to find local singles near them.
Is This a Safe Platform?
Yes, AskMe4Date is safe and secure.
Great Reviews about This Website