Complete CoffeeMeetsBagel review
While there are so many apps out there, it is difficult to find a partner for something serious. Does this app offer the chance to meet your soulmate, or is it all about hookups? Read on and find out more!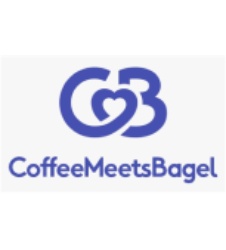 Visit site
Things you didn't know about CoffeeMeetsBagel
CoffeeMeetsBagel is an app mostly popular among women.
Members can filter the search to exclude inactive users and save precious time.
This dating app allows communication with a user for only seven days.
The app tokens are called beans, resembling coffee beans.
CoffeeMeetsBagel has a higher average age than similar apps.
Who uses CoffeeMeetsBagel
CoffeeMeetsBagel gathers 11,000,000 members from the USA, but the number is growing. This dating app gathers young professionals interested in meeting a partner. Most of the members relate to the 30-49 age group. If you prefer apps that target the 18-29 age group, you will do better with Tinder or Bumble apps. Men take a more significant part in the user base, with 60% males and 40% females. However, keep in mind that the matches are based on your Facebook friend list. We will cover this topic and explain it in detail further in this CoffeeMeetsBagel review.
Registration and Profile Creation
The registration process on CoffeeMeetsBagel is the simplest of all app options you have available. Keep in mind that it is available only through Google and App store, and there is no desktop version available. Unlike other dating apps, you register with your Facebook account. CoffeeMeetsBagel will take your photos, name, age and build your profile from scratch. CMB will take a maximum of nine shots from your Facebook albums and add them to your profile. After this, you can answer a few questions about your personality, interests, and date preferences. Feel free to make this part witty and catchy, rather than formal and dull.
How does CoffeeMeetsBagel work?
CoffeeMeetsBagel has a unique approach to online dating, presenting women with six matches daily. However, the potential matches get refreshed every day for all members. If you don't catch up with the list every day until noon, you risk losing possible matches. However, sending private messages is free for all members, so communication isn't restricted like other services. But keep in mind that chatting with a match is only available for seven days. If you don't reach out to that cute single within a week, you lose your possibility to chat with them.
Matchmaking
In this CoffeeMeetsBagel review, we already mentioned the unique matchmaking system. The dating app presents you with matches, which are called "bagels". They terminate every day at noon and are replaced with a new set of matches. Go to the Suggested Bagels section to review the matches that the system already made for you. Men receive 21 suggested profiles and can choose between the following options: like, pass, or priority like. Women receive six suggestions of men that have already liked them. If you both press like, you can start communicating. However, keep in mind that you have only seven days to do so. Further in this CoffeeMeetsBageldating review, we share more information about the premium service.
CoffeeMeetsBagel App Review
CoffeeMeetsBagel is only available as a mobile app, and you can't access it from desktop. There is a suitable option for both iOS and Android users. Besides, CoffeeMeetsBagel has a minimalist and straightforward layout making every feature easily accessible for you. This was specially designed to fit a busy young professional's lifestyle that doesn't have much free time for scrolling around. CoffeeMeetsBagel is designed to provide users with high-quality matches, unlike other sites where you receive tons of random matches. There are special in-app purchases to receive premium services, and we will explain them further in this review.
CoffeeMeetsBagel Features
-Favorites list
-Convenient matchmaking
-Blacklist
Free services
CoffeeMeetsBagel is one of the dating apps that offers excellent value for a free membership. You can download the dating app, create a profile, send messages, get free beans, and view your match's profile.
Paid services
CoffeeMeetsBagel offers 6,000 beans monthly, seeing mutual Facebook friends, getting an activity report for your match, "seen" option for messaging, and five free takes. Beans are kind of like tokens that you spend on premium services within the dating app.
Pricing Plans
There are 3 pricing plans. The more you buy, the more beneficial the price will be.
For a three-month membership, expect to pay a total of $74.99. This comes down to $25 per month. If you prefer to give it a try for one month, it will cost $34.99.
A six-month membership comes with a price of $119.99. To break it down, it will cost you $20 every month. In case this doesn't fit your budget, check the other option that offers excellent value.
If you plan to stick for a long time, consider the 12-month plan for a total of $179.99. This comes to $15 per month, which is the best value.
Pros
CoffeeMeetsBagel offers free messaging for every user.
Unlike other dating apps, you receive a carefully chosen set of matches tailored to your needs.
Premium membership provides excellent options.
Cons
This dating app isn't as popular as Tinder, so the local matches will be limited.
Not suitable for hookups or anything casual.
CoffeeMeetsBagel matches disappear within 24 hours if you don't do any action.
Love Stories of Members
1 story
CoffeeMeetsBagel makes it easy to find clever and good-looking singles. I don't get to deal with random matches.
2 story
CoffeeMeetsBagel is my go-to dating app. Unlike Tinder, it is easier to find people interested in a long-term relationship.
3 story
This is the best free dating app for relationships. I am tired of dealing with men that only want to hook up.
Experts Conclusion
CMB took my dating experience to a higher level, showing me people that match my standards. I expect that it will become more popular in the future, increasing the number of dating matches.
FAQ
Are there photo restrictions?
According to CoffeeMeetsBagel guidelines, you must add a photo of yourself with the face visible, and no child photos are allowed.
What is the satisfaction guarantee program?
CoffeeMeetsBagel doesn't guarantee dating or finding matches, accuracy, and compatibility, as this depends on so many factors.
How to obtain premium membership?
You can obtain a premium membership by purchasing any of the available pricing plans in the app.
What other users say about CMB?
Kevin Moody
"For me, it is one of the best dating apps in NYC."
Jerome Ross
"Pretty good way of finding someone special"
Trish West
"There are some annoying things about this app, but overall it has been helpful"