The best ten date ideas in Los Angeles
Try Pizza
We suggest you grab a pizza kit from Milo and Olive, Roberta's, or even L'Antica Pizzeria da Michele for a simple date night. If you're searching for a Valentine's Day weekend kit, you'll find it at Tartine's Silver Lake location. If you'd like to do some booze alongside your Pizza, check out Post Beam's specials ranging from $20 upwards. And suppose you're a hopeless romantic who wants to say 'I love you' through the crust, cheese, and sauce. In that case, La Morra Pizzeria has a whole Valentine's Day shop with tasty heart-shaped pizzas as well as gift-boxes that contain goodies such as wildflower honey, chili flakes, handwritten cards, and hand-crushed chili flakes.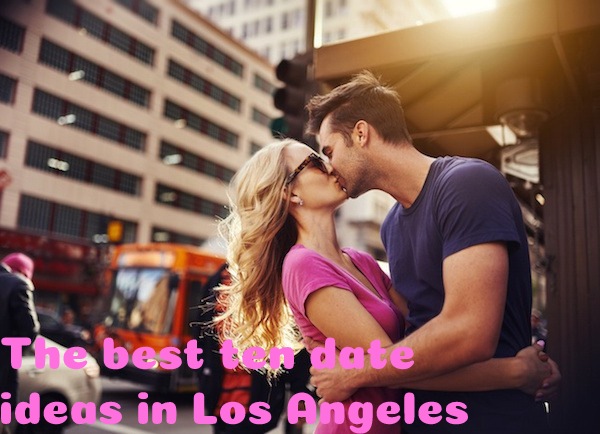 Go to the gym together
One of the things about dating is doing several activities with your partner to get to know each other. You probably stopped working out as soon as your gym closed due to the lockdown. Or maybe you stopped way before your gym closed. We're not judging. However, if you intend to get back to your fitness routine in all seriousness, consider doing it with your partner. There's a lot more fun in working out together than doing it all alone.
Try a mountain top picnic
Dating will be even more exciting for you now that L.A. is flush with many hiking options. Yes, Runyon is situated right in the center of the city, but you've taken more than enough photos there to last a lifetime's worth of I.G. posts. Mix it up and look for some adventure outside the city. Would you like to explore the wilds of Topanga Canyon? Cricca's sandwiches are a must. If you'd like to explore the Westside, give the Los Liones trail a try. Its ocean views are magnificent at the top.
Enjoy your favorite eateries at home
If you have just started dating, it's possible that you do not want your partner out of your sight for a second. The city has excellent takeout and delivery options such as Italian meals with multi-course menus from Osteria Mozza, Angelini Osteria, and Rossoblu. If you and your partner are a carnivorous pair, you can order a steakhouse feast from Bourbon Steak L.A. or Baltaire.
Stroll through some of the city's botanical gardens
Outdoor gardens have always been the perfect place for peaceful reflection, and these days, we need a whole lot of that. Several amazing spots have reopened; they include Poppy Reserve, Expo Park's Rose Garden, Descanso Gardens, The Huntington, and the Arboretum. Follow the rules, get lost in nature, and enjoy a bountiful dose of forest bathing.
Try a drive-in movie
Experience the newly created pop-ups, the reinvigorated retro spots, and the revamped outdoor series. Street Food Cinema and Rooftop Cinema Club's Drive-In at Santa Monica Airport are a great way to add to a wonderful dating experience.
Take a chance on Echo Park pedal boats
One of the most defining activities in Los Angeles is Echo Park Lake's pedal boats, and there is hardly any relationship forged in L.A. that does not include them. And now that we are in a new year that feels quite déjà vu for many of us, it gives you some semblance of your former life.
Rent a convertible and cruise around the coast
Indulge in a leisurely drive up the Pacific Coast Highway and grab lunch at La Super Rica Taqueria in Santa Barbara.
Explore the Marvin Braude Bike Trail
Suppose a traditional hike is a little too vertical for your liking. In that case, you can keep your horizontal persuasion exercise by biking the Marvin Braude trail, which runs through the Palisades to Torrance. For the most part, the journey is car-free and full of Southern California's prestigious sea breeze.
Enjoy a horseback ride at Sunset Ranch
Sunset Ranch has day tours and evening tours, which is great if you'd like to bask in the beauty of the sunset with your date. The horseback ride takes visitors through peaceful Griffith Park, where they can take photos with a magnificent view of the beautiful city of Los Angeles right behind them. If you do not have any experience in horse riding, you don't have to worry. Saturday rides also end with an awesome BBQ and live music at the back of the ranch.